Hear What Educators Have To Say...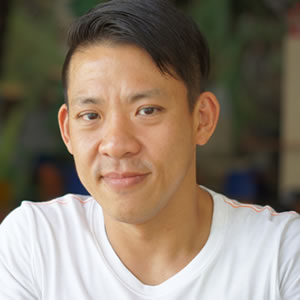 Mr. Lawrence Lim
"Brainy Moves is a composite of exercise that is novel and forces the students to be engaged at every session. Using low weights with high repetition that increases strength coupled with aerobic moves that heighten the heart rate, Brainy Moves is both challenging and burns off calories.
We engaged Brainy Moves as we wanted the students to have a new perspective and insight on how exercise can energise them, reconnect their synapses for learning, how to manage their weight, and improve their psychomotor control over their body so they can better participate in sports and be stronger and healthier."
Ms Koh Sue Ai
"The hands on activities with parents and children have definitely helped the parents in creating an awareness of how exercise affects children's learning in many ways. At times, parents tend to relate learning solely to class activities in academic areas. Especially as children gets older, they tend to also focus on how in helping children in academic areas. Through this workshop, I believe it has better helped parents to understand the connections between Exercise and Learning (Brain Development)
The activities that are planned for both children and parents, definitely has helped in creating opportunities for parent-child bonding. Through this way, parents are also able to better relate and even apply it easily during the time spent with their children.
The workshop that you've conducted has received good reviews. Being in Early Childhood education, while we are always looking into holistic approach in young children's development, I do personally see there are areas of learning in young children that are less focused such as gross motor activities. Therefore, I would recommend parents to consider your programme. Nowadays, even very young infants and toddlers go for Gym classes, how about these pre-schoolers too."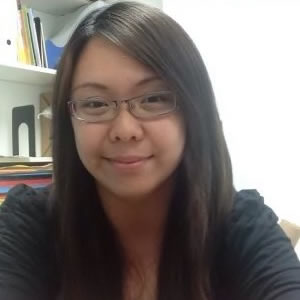 Praise From Educators of National Institute of Education Singapore on Brainy Moves Guest Lectures
Scary activity getting blindfold but the guiding hands ease the anxiety. Definitely will bring back and implement the simple exercises that James introduced during class. Had a blast!
Had fun in class!
Must ensure the same for my pupils.
The activities that James shared with us reinforce the 5 principles of neuroscience – music, movement, social, novelty and laughter. I will remember this and also share with my colleagues. Movement is so important to make our brains active. "Sit to kill and move to heal". The activities are easy to implement.
Learnt lots of wonderful ideas about how to use movement in the class to stimulate the brain and keep it active and alert. Lack of movement may result in neurons dying, so we must exercise and stimulate our brains daily!
Engaging our our students in active helps to engage their brain. "Keep it simple, Build it up"..
We are again reminded to use music, movement, social activities, novelty and laughter to help our students learn.
Many ways to make students exercise both physically and mentally. I truly enjoyed the activities shared by James!
"Sit to Kill, Move to Heal". I learnt a lot of simple exercises that can be used for ice-breakers, short breaks in between lessons and reviews after lessons.
Today I felt like a real student again. I felt excited yet anxious to stretch myself to try something new (Novelty)! Nontheless, today's lesson clearly illustrates the 5 Neuroscience and impacts me greatly. Thank you Sir for this fun-filled experience!
Definitely felt like a student again today. The session was both fun and enriching from theory to physical activities. It clearly demostrated the importance of the 5 principles of Neroscience. Thank u for this unforgetable experience.
Fun movement! Definitely going to use it in class!
The less we move, the more the brain degenerates!
The motto that I will carry with me while in this field. "Sit to kill. Move to heal." Learnt so many brain-break strategies from James that I can use with my students.
Every child and adult must Play ! Physical education can be fun and the activities done should be able to activate the brain. We can adapt the games we learnt for our kids and scaffolding is the name of the game.
Work it out day! Sweat it out. The classes on the relationship between neuroscience and behaviour give us idea why engaging students in movement and active activities will benefit them more. Learning takes place in a fun way. 'Sit to kill, move to heal' really epitomises everything that we learnt today. Thank you Mr James
Another awesome and meaningful day learning how to use tech with 5 neuroscience and exercise to fire the brain for learning. Most of the games had eyes, hands and legs motor cordination and we can also infuse new words learnt in the games for fun practice. Once again thanks Sir. I will miss your class and NIE.