VISIBLE PROGRESS, IMPROVEMENT IN FOCUS, ABILITY TO LEARN
Both my son and daughter have been with Brainy Moves for 10 months, and they have shown much improvement in focus, ability to learn, physical endurance, fitness, greater confidence, and willingness to try new things. Their teachers are happy to see the visible progress and are doing well in school assessments.
Our friends also noted that my son is physically more agile and less timid than before. My daughter has also been able to manage her emotions better. Brainy Moves trainers have been very patient and bonded well with her to guide her in the right direction.
We would like to extend our Thanks to you and your trainers.  They have made lessons very fun for our children and they look forward to every lesson.  And the wonderful part is they think they are just having fun but in fact they benefit much more than that.
Thanks also for all the advice that were given to us beyond the lessons, such as on nutrition, diet and how we should engage them outside of class time.  We also appreciate the weekly home activities that you & your team so painstakingly researched for us.
David & Callie Tan
STRONGER COGNITIVE SKILLS, IMPROVEMENT IN SA RESULTS
My twins are 8.5years old. When they were younger, I noticed they were slow learners and rather clumsy in their behaviour.  When they started Primary School, I received the comments from their teachers that they were typically slow with work and not focused. I did not get much good advice from the teachers on how to help them.
I read about Brainy Moves in the Straits Times and enrolled my boys since they are rather active. I am always present during the lessons to watch my boys' performance, and happy to see both of my boys having a great time in Brainy Moves lessons. I found many of the exercises to be innovative.
My boys have developed stronger cognitive skills just after a few months with Brainy Moves. Definitely not so blur anymore. I also observed improvement in their psychomotor skills and their school's SA results. Many thanks to all the coaches from Brainy Moves!
Mr Koh Bock Keat
A BIG DIFFERENCE IN BEHAVIOUR, SELF-CONFIDENCE AND SPEECH JUST AFTER 8 SESSIONS
My daughter's preschool teacher highlighted to us that her motor skills were not good. After 8 lessons with Brainy Moves, she has become a lot more confident and willing to try many new things. She is also now willing to keep her books and toys after playing and reading. What's more, she is better able to listen and follow our instructions, with less temper tantrums.
She ahs also shown improvement in her speech and able to speak a lot more longer sentences. Our family members noticed the big difference after not seeing my daughter for a few months, during which she started attending Brainy Moves.
My daughter always looks forward to the Brainy Moves classes. We are very happy and thankful to James and his team of coaches who have coached my daughter.
Mdm Janet Tay
SHOWN SIGNIFICANT PROGRESS
Both my neurotypical and ASD boys aged 10 & 8 benefitted and has shown significant progress in several areas since they begun their journey with Brainy Moves. Especially grateful to Master Trainer James, who's truly dedicated, proficient & inspirited, and his persevering team, inspiring boys to exhibit their fullest potential. Boys really look forward to their weekly sessions!
Ms Nicole Wong
GREAT JOB
5 stars – Patient and professional trainers who understand the kids, their needs and behaviour. Great job to James and team.
Ms Angela Ng
BETTER ABLE TO FOCUS & CONCENTRATE
My 11 year-old daughter has been very active from birth and she gets restless and frustrated when she is not able to expanse her energy. Brainy Moves has met her need for physical exercise under a safe environment and close supervision. The coaches are firm but friendly, fun and caring. She looks forward to the sessions every week. Having been with Brainy Moves for the past 1 year, I see her better able to concentrate and focus on her work. She is also able to sit for longer stretch of time.
Ms Queanie Lim
Feedback from Parents
"My daughter is 6 years old and not very active usually. Since joining Brainy Moves her energy level has gone up, she is able to control her body movements alot better, and I do see her attention span and mental capacity has increased."
"I was recommended to Brainy Moves through a friend. The trainers are very caring, responsive, and patient. They are also able to connect with the kids very well. I do see that the activities are fun and innovative and the programme is great! The environment is also very nice and all the kids love it. Since attending Brainy Moves, my son can focus much better in his daily tasks from school."
Feedback From Ms Jessie Chua (Mother of 12 Year Old Boy, Student of Brainy Moves)
My son finds Brainy Moves fun as it is very different from other sessions. Every session is also different as the trainer personalises the activities according to my child's needs, ability, and progress, while staying on track with the objectives.
The trainer is experienced and is knowledgeable in the related fields. He is caring and makes the effort to understand the personality of my child which helps to handle him better. He is patient, and pays attention to my son's psychological needs and offer relevant motivation to push him beyond his comfort zone.
My son has shown significant improvement in his psychomotor skills, and can handle and perform more than one task at a time. The trainer is able to push him to do regimes beyond his usual stamina. My son attended occupational therapy in the past, however, the effects and benefits reached a plateau. After starting on Brainy Moves, my son not only improved his physical well being, I find that it trains his perseverance and ability to sit down for a longer period of time to complete his school work. I would definitely recommend it to my friends for their kids.
Mr Kelvin Wong (40+ Year Old Executive) Weight Management Program
"Brainy Moves is fun and stretched my capacity to use my senses. The activities that required co-ordination where conscious tapping of left and right brain simultaneously was good for the mental stimulation and kept me alert.
James was able to plan a programme that was suitable for my objectives and made sure strength building was incorporated for greater success. His friendly persona was most encouraging and kept me motivated.
Going through the programme, I feel more alert and learnt activities that could perk me up and energise me when I need to on busy days."
Angeline (Mother of 11 Year Old Boy, Student of Brainy Moves)
"Noticed that my son is better in controlling himself after started with the exercises. He actually used the breathing method taught to calm himself whenever he feels tensed or stressed up. His concentration span improved as well."
Dr. JiaJia
"Eyes closed. Tip-toed. Arms up. Jiajia is doing his brain exercise with James Tang, the trainer from Brainy Moves, who helps kids (including those with Autism, ADHD, Dyslexia) improve their concentration and memory thru' a series of physical activity that demonstrates their strength, balance, muscles and coordination skills…. have to try it with eyes closed too."
In respond to a fan's comment:
"Yes it helps. Jiajia started Brainy Moves during the Dec school holiday. At the same time he stopped his tap dance during the holidays. When Jiajia resumed his tap dance in January, his tap dance teacher noticed sudden improvement in Jiajia and the teacher quickly told us she started giving Jiajia all the more difficult steps to learn. The tap dance teacher wasn't even aware of the Brainy Moves classes Jiajia attended."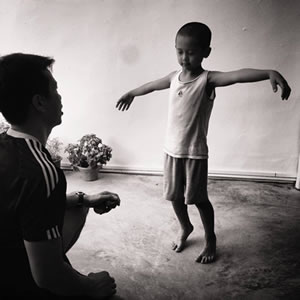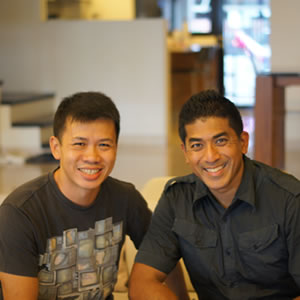 Darryl David
"My wife and I like that Brainy Moves is a combination of neurological and physical exercises that are novel and innovative. Our five year old son enjoys the programme very much. James is patient, encouraging, good in engaging and connecting with our son, and yet can be firm when he needs to motivate our child to try out more complex moves. James is also able to explain well on how each exercise boosts the brain, and we appreciate that he is accommodating and flexible when it comes to scheduling the sessions. Since our boy started on Brainy Moves, we find that he is able to focus better and his self-confidence has improved, and he is more willing to try new activities.
We would recommend Brainy Moves to our friends"
Mr. Lawrence Lim
"Brainy Moves is a composite of exercise that is novel and forces the students to be engaged at every session. Using low weights with high repetition that increases strength coupled with aerobic moves that heighten the heart rate, Brainy Moves is both challenging and burns off calories.
We engaged Brainy Moves as we wanted the students to have a new perspective and insight on how exercise can energise them, reconnect their synapses for learning, how to manage their weight, and improve their psychomotor control over their body so they can better participate in sports and be stronger and healthier."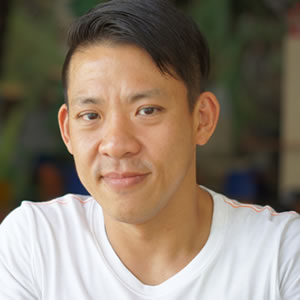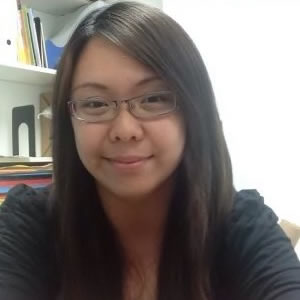 Ms Koh Sue Ai
"The hands on activities with parents and children have definitely helped the parents in creating an awareness of how exercise affects children's learning in many ways. At times, parents tend to relate learning solely to class activities in academic areas. Especially as children gets older, they tend to also focus on how in helping children in academic areas. Through this workshop, I believe it has better helped parents to understand the connections between Exercise and Learning (Brain Development)
The activities that are planned for both children and parents, definitely has helped in creating opportunities for parent-child bonding. Through this way, parents are also able to better relate and even apply it easily during the time spent with their children.
The workshop that you've conducted has received good reviews. Being in Early Childhood education, while we are always looking into holistic approach in young children's development, I do personally see there are areas of learning in young children that are less focused such as gross motor activities. Therefore, I would recommend parents to consider your programme. Nowadays, even very young infants and toddlers go for Gym classes, how about these pre-schoolers too."